Ross Summer Music Theatre, under the direction of Jerauld Reinhart, began in 1964 as a performance  venue for teenagers and young adults. At that time, RSMT was sponsored by the Optimist Club of  Merrillville. Large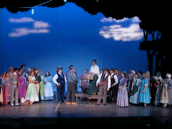 numbers of children added the Ross Summer Youth Theatre in the 1980s. In the 1990s, RSMT became Ross Music Theatre and in association with M&M Productions, headed by Mike and  Melinda Reinhart, the theatre presents 3 to 7 productions annually for performers of all ages.  This summer's show will be Ross Music Theatre's 50th production.

Since 1994, Ross/M&M has entertained over 100, 000 people. While Ross and M&M Productions have  recreated many of the classic Broadway musicals, they have also brought many firsts to Northwest Indiana

such as an original adaptation of Harry Chapin's "Cotton Patch Gospel"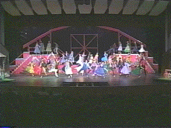 and the area premiere of "BIG-The Musical." Our productions of "BIG" was one of the first two presentations of that version of the show  in the United States. M & M and Ross also was the first regional theatre to produce a musical at the Star  Plaza Theatre. M & M/ Ross Music Theatre's "Joseph" is still one of the best attended Broadway Musicals to come to that stage.


In 2001 M & M Productions opened their Center Stage Studio Theatre in Hobart so they could start  doing straight plays and some smaller musicals it was also the year they started their annual Christmas  Recital. Since that time they produce up to 6 shows a year and offer 2 -4 children's workshops. in 2003 M & M produced the feature film "Reel Competition" that went to the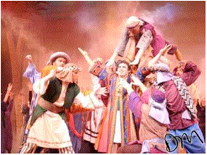 New York International Independent  Film and Video Festival where it won the "Best Directorial Debut Aw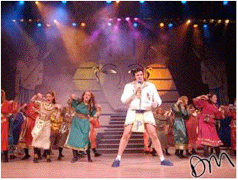 ard" and in 2008 their latest film hit the festival circuit "A Reel Merry Christmas".

The studio theatre has ongoing projects to improve our audience experiences from new seats and  curtains to new lighting and sound and projection equipment. Our small theatre has many features that are found in much bigger theaters.  to find out more about the Studio Theatre click  here.