Alumni Night July 25th All Proceeds Will go directly to the Jerauld J Reinhart Memorial Scholarship Fund

We are planning a giant Alumni Night celebration for RSMT's 51
st
  Birthday (52nd Summer Show)    This years show is show is Merrillville HS's "Phantom of the Opera" Broadway's longest running musical.  As  always the show will include incredible design elements from the RSMT crew. This show was the last show  Jerry Reinhart help design back in 2011.   With a cast and crew of over 70 people and an orchestra numbering 25+ this  promises to be an  amazing show.  This years Alumni Night will be held Saturday July 25th .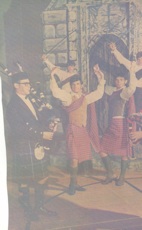 All Alumni will be let into the show at the reduced price of $9.00 and will be recognized at the end of the show.   Following the show there will be a reception with food, friends, cast members, and videos from many old shows (including the 20 year surprise reunion show) and clips from The Musical Man.   RSMTs 51st year Promises to  be very special.   Please register on line with the form at the bottom of this page so we can have a ticket for you.  You may also just come in and sign in at the Alumni table.  Tell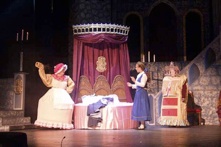 them your name and what shows you were in and buy your ticket. We hope we can fill Reinhart Auditorium with alumni from 51 years and over 78 productions.  Also,  If you would like to help in the planning, promoting, setting up,  that would be great too.  If you have ideas to improve the experience for all or if you have old pictures or videos you would like to share that would be wonderful
CLICK HERE TO SEE PAST SHOWS AND ALUMNI NIGHT PICTURES
HELP KEEP RSMT ALIVE!

  The one thing JJR took great pride in was the number of people involved and when a generation moved on, a new one took over.  What he loved even more was when the older RSMT alumni came back to participate and now were bringing their children to be a part of a new generation of RSMT.  RSMT in many ways was another child to him, whose only real purpose was to keep the GREAT entertainment coming.  While giving anyone who wanted to be part of a Broadway caliber show a chance to do just that.  In the early years, casts as big as 200 graced that stage.  He did that and did it well.  He trained his people so well that when he handed the rains over in 2011, the quality of productions never changed.  They continued to look like JJR productions; he was still making sure of that.  He did all this with money only raised at the box office, never having a fund raiser, and RSMT was and still is the cheapest community theatre ticket around.  With the advent of 14 or more theatres in the area, audiences have many more choices now for their entertainment dollars causing RSMT's attendance to dip. In 2010 RSMT posted a third consecutive loss and Jerry  just couldn't keep funding out of his pocket. Les Miserables and The Music Man reversed that trend a bit but still just breaking even.  Last year and this year we are using RSMT profits to fund the Jerauld J. Reinhart Annual Scholarship fund.

   So, we are doing a fundraiser of sorts,  but doing it through the box office.  Many people who are out of town and can never see a show have asked if they can donate to the fund and that is great, but what we are suggesting is instead of sending money, buy a ticket for a friend that may never see a show, or that can't afford to see a show right now.  This is like planting a seed; they may enjoy the show much they will come back to see another RSMT show.  It is like building an audience for the future of RSMT.   The really good part is that while tickets are $14.00 at the door or $10.00 in advance, RSMT Alumni can buy their friends a ticket for $9.00.  To keep cost down, we will email you or your recipient a claim ticket they can take to the box office and get their ticket or we can mail them anywhere you want but that's an extra $1.00 per address.    They can technically use them any night but it would be fun to see all your guests there Alumni Night.  Since people love acronyms lets call this the BYFAT program----Buy Your Friend A Ticket.

Some Comments from past years shows!

The Reinharts and this exceptionally talented group of high school students are a lethal combo that will have you talking about this show for a long, long time.

I agree totally. It was spectacular. Such a talented cast And yes, the sets, costumres, orchestra and special effects are fabulous. We really enjoyed this show!

I agree a must see...so enjoyed it tonight...

Show was great! Incredible voices and they all played it so seriously! You have such reason to be very proud!

What a Great Show. Outstanding.

The kids were fantastic!!!

Oh...my....God!! It was fantastic!

One word can describe RMT's production of  Les Miserables playing today (Sunday) and next

weekend.... PHENOMENAL! I truly thought nothing could compare to their spring MHS production of

"PHANTOM". I was wrong.  This show is equally outstanding in EVERY aspect. One rarely sees such tremendous talent from young thespians. The cast, musicians and the entire production team were outstanding. You MUST see this show!"It was an incredible show!!! We loved the show and were very impressed. Absolutely OUTSTANDING performance!!! Bravo to all -- I'm going to go see this again next weekend!

What a wonderful afternoon. Can not believe the talent these young people have. Congratulations to all!!!

Great show today. It is great to see the kids from all over Lake and porter county work together and the result is fantastic. Congrats for the 48th time to all who pull things together.

I just got home from seeing this show and words cannot express how wonderful this show was.... As a Merrillville High alumni I can honestly say i knew with some of the talent on that stage it would be amazing. Les Mis is my all time favorite musical and you guys definitely did it justice. :)

It is AWESOME!!! Saw it saturday night. We loved it!!

"I love Les Miz I never miss it when I get a chance to see it.  I have seen the national tours, and many of the school versions.  This is one of the tope three I've seen, the voices, the lights, the full orchestra.  I am brining people back.

When you register the most important information is the name, if you will attend or try to attend, and e-mail so we can let you know of updates and who might be coming.  Also pre registration is not necessary to attend you can just show up. We are just trying to keep tabs on the turnout.